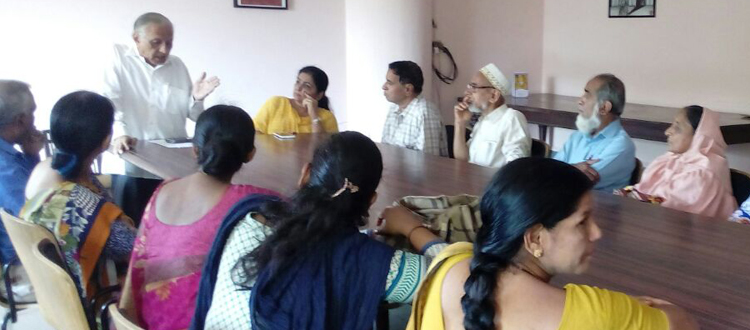 Meeting with Parents of Handicapped trainees of FPH
On 12th May 2017 a meeting was Organised with parents of handicapped trainees of Assembly Dept. in the Conference room.
In the beginning Asso. Hon. Gen. Secretary Mrs. Sheetal Dhanak welcome the parents and explained about the concept of the meeting in brief.
Mr. Nitin Mehta ex. Comm. member and Editor of Magazine LAKIHYA narrated inspirational instances of certain Disabled persons of India and other countries of the world. In his motivational speech, he spoke about the social awareness and said how govt. and Social Organisations function to improve and change the life of the persons with Disability.
Further Mr. Mehta also explained how FPH is taking keen interest in parting training to various categories of disabled.
Finally Mr. Mehta Said that it is the duty of parents as well as other family members, to enquire about the progress of their handicapped child.
Head of the Dept. Ms. Jwala also gave some suggestions and guidance to the parents.